Victrix: Neue Previews
Victrix zeigen einige neue Renderbilder auf Facebook.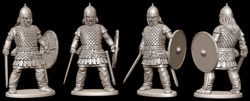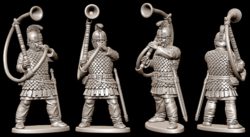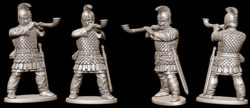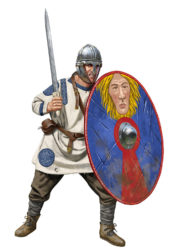 Product Update: Late Roman Armoured Infantry

Feast your eyes on the latest renders for the 3rd and 4th Armoured Late Roman command figures!

Here you can a musician with two trumpet options who, with the appropriate head change, can also be built as a Goth Noble warrior or Romano British warrior.

We also have a more senior officer wearing a muscled Cuirass waving his men forward or deflecting blows in combat with his raised shield.

There are two more command figures to do for this set and then they are done and off to be laid up for tooling!

Just to keep you up to date with roughly release dates…

Next up is our Napoleonic British Dragoons, which should be available before the end of the month.

Following the dragoons, it's time for the first lot of Late Romans! First we will have Late Roman archers and staff slingers, which are already well underway. And following that, we will have the Late Roman unarmoured infantry, which will hopefully be ready in late summer.

Thanks for your patience on these guys, it will be worth the wait!
Quelle: Victrix Miniatures auf Facebook