Dust Tactics: Taktikartikel online
Auf der Homepage von FFG könnt ihr euch taktische Ratschläge für das System Dust Tactics besorgen.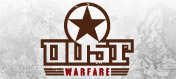 Link: Dust Tactics – Aggressive Defense
Captain Joseph Brown ran with those of his Hell Boys who had survived the initial onslaught of the Axis Heavy Laser Grenadiers. The sounds of cannon fire rang through the streets of Scapa Flow, and the air smelled burnt from the laser fire. A couple of the Hell Boys ran with limps, but they saw hope ahead. A Wildfire stood at the end of the alley with its guns trained and ready for the Axis soldiers.

In the fast-paced battles of Dust Tactics, players have to consider every unit activation carefully. While it might initially look like a good idea to run your Allied Hell Boys at your opponent's Battle Grenadiers to drench them in fiery doom, where will that leave your Hell Boys later in the round? Will Lara and her Heavy Laser Grenadiers march over to annihilate some of your heaviest hitters? What if your flamethrowers don't burn the Axis soldiers, the dreaded empty black squares show up on the dice, and the Battle Grenadiers survive to retaliate? What if your Hell Boys move too deep into enemy positions and find themselves surrounded?
Der deutschen Vertrieb der Fantasy Flight Produkte liegt bei Heidelberger.
Link: Fantasy Flight Games