Cool Mini or Not: Neue Teammitglieder
Cool Mini or Not verstärken ihr Team mit zwei namhaften Künstlern und einem Spieldesigner.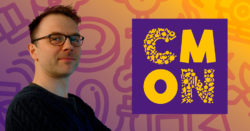 CMON Limited welcomes Stefan Kopinski as Senior Artist to its growing team of the industry's top talent. Stefan's talent has been on display in multiple CMON projects in the past as a freelancer. Now, with Stefan's full support, CMON will continue to build upon the company's goal of maintaining the highest-quality art in the industry.

With over a decade of experience in the tabletop and video game industry, Stefan has worked with several notable companies, including Games Workshop, Capcom Europe, THQ, and Mantic. His most recent projects are the successful Mythic Battles: Pantheon from Monolith Games and Mutant Chronicles: Siege of the Citadel 2nd Edition from Modiphius Games.

Stefan recalls, "I had the very good fortune of being introduced to David Preti, CMON's Creative Director, by my brother Karl back in 2014, and I immediately started work on The Others. Working with David had a huge impact on my freelance career and my work ethic for the following three years. I feel privileged to be joining the CMON team!"

"Working with Stefan on The Others and then Zombicide: Black Plague was a true pleasure, and we're happy to have him as part of the CMON family," expressed David Preti. "Fans have a lot to look forward to when it comes to Stefan's future projects with the company, and we can't wait to share them with everyone," he added.

Look for more information about Stefan's next projects with CMON during the GAMA Trade Show 2017.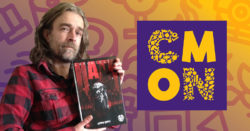 CMON Limited's line-up of the industry's top talent expands today with the announcement of Adrian Smith joining the team as Lead Artist. Adrian's role will help to ensure CMON's continued excellence and leadership in the industry.

Adrian's career as an illustrator is prolific, spanning over 30 years. His work can be found throughout the tabletop landscape. He was one the defining artists for Games Workshop's Warhammer 40,000 line, and his work with Wizards of the Coast's Magic: The Gathering is beloved by fans. Adrian brought Conan the Barbarian to life in the recent Conan board game from Monolith. His work goes beyond board games into other media as well, including several video games: THQ's Warhammer 40,000: Space Marine, Ubisoft's Heroes of Might and Magic V: Tribes of the East, and Gameloft's Dungeon Hunter to name a few. Recently, he has illustrated popular CMON titles like Blood Rage, Zombicide Special Guest Artist boxes, The Others, and Rising Sun. Currently, Adrian is working on several projects, including Hate, based on his creator owned graphic novel series of the same name.

"CMON's trust in my vision for the projects I'm involved with is key and made joining the team an easy decision. I've worked with them as a freelance illustrator for years, building a relationship that allowed me complete creative freedom with my projects. That same freedom carries on into our current and future projects," explained Adrian.

David Preti, CMON's Creative Director, adds, "Working with Adrian the past years on all of these amazing projects has been a wonderful experience, and having his talent as a full member of the team is great news for CMON and our fans."

You can find Adrian's most recent work, Rising Sun, on Kickstarter now with more exciting games in the future, including the already announced Hate.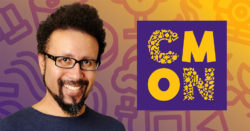 CMON is happy to announce award-winning game designer Eric M. Lang is joining the team as Director of Game Design beginning April 1, 2017. Beyond continuing to design new games for CMON's growing library, Eric will lead the development team, growing CMON's vision of putting out fun, engaging, high-quality gaming experiences.

Eric is an industry veteran, having created tabletop games for over 20 years. During his time in the industry, he has worked with several high-profile companies, including Wizards of the Coast, WizKids, and Fantasy Flight Games, and has designed games based on Lord of the Rings, Star Wars, and Game of Thrones. In 2016, Eric was the recipient of the Diana Jones Award for Excellence in Gaming, and other accolades include multiple The Dice Tower Awards and five Origins Awards.

Eric's history with CMON includes fan-favorite titles Blood Rage, Arcadia Quest, Bloodborne: The Card Game, and more. "CMON is truly a visionary leader in the game industry. Even with all these amazing games, I feel like there is so much exciting potential for the future, and it's a great honor to join the team and navigate this future together," said Eric.

CMON's Creative Director, David Preti, has worked with Eric on several projects and explains, "Having Eric as part of the team is huge. Not only is he a friend, but I have worked with him, side-by-side, on projects like Rising Sun, Blood Rage, and The Others and seen the craft and dedication he brings to his work. As CMON's Director of Game Design, I know he will help take the company and its library of games to a new level, and I can't wait for fans to see what's coming up."

Eric is attending the GAMA Trade Show 2017 and will also appear at CMON Expo 2017 from May 12-14. His current project, Rising Sun, is now on Kickstarter.
Quelle: Cool Mini or Not