Privateer Press: Weiteres zu War Room
Tinkerhouse Games ergänzt die Informationen zur Warmachine / Hordes App War Room.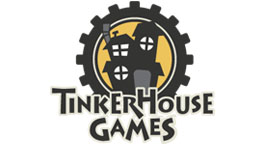 …

So what's been going on? Well, when we started out, we knew this for sure: War Room had to be an app that players saw as an invaluable part of the tabletop experience. Working with Will, DC, Ed, and all the great folks at Privateer, we constructed a feature list that we were sure would accomplish that goal. But as the production unfolded, not only did we confront some unforeseen challenges, but we also got a more detailed look at how the app should behave during user-testing. The included features were correct, but the interface and presentation of content was sometimes counter-intuitive to play groups. So we continued to polish the usability of the app to be as frictionless and elegant an experience as possible for all players.

…
Den kompletten Beitrag findet ihr hier: Table Conversion Or, Lessons Learned in the War Room.
In Deutschland werden die Privateer Press Produkte über Ulisses Spiele vertrieben und sind unter anderem bei unseren Partnern Fantasy Warehouse und TinBitz erhältlich.
Link: Privateer Press
Community-Link: page5