Mantic Games: Sci-Fi-System angekündigt – April-April
Aprilscherz
Das zweite Spiel aus dem Hause Mantic Games wurde nun auch offziell angekündigt.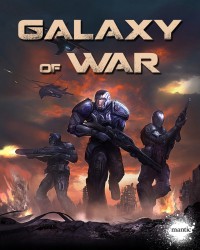 Das Spiel soll auf der Gencon offiziell vorgestellt werden, einige Stichworte hat Ronnie bereits herausgelassen:
Just like our first game Kings of War, the rules will be very simple. The entire Galaxy of War rules are just 24 pages long, including special rules, as well as army lists for our first three races. The initial release will be a starter set with troops for two races, one of them being the Human Alliance and the other one – well, let's just say there's danger ahead (together with claws and teeth…)!
In den kommenden Monaten will Mantic Games verschiedene Previewbilder zeigen, die mehr über die verschiedenen Völker verraten sollen, wir bleiben für Euch dran.
Quelle: Mantic Games