Darkson Designs: Over the Wire #20
Das Dritte kostenlose Magazin zum Download kommt von Darkson Design und deckt AE-WW2 und AE-Bounty ab.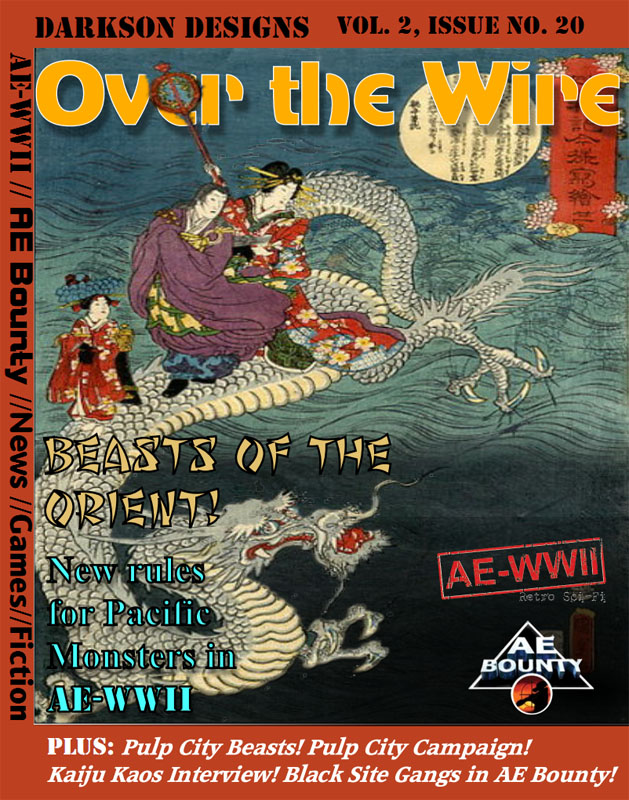 The newest and greatest Over the Wire is now ready for download.  In this grand issue, we have 76 pages of previews and new rules for the following:

Core rules for Beasts in AE: WWII and Bounty
A hint at  the new Rampage League for Bounty
Bounty Black Site Prison Gang
Japanese 731 Subfaction for AE: WWII
Minion Madness for Pulp City by Beermonkey!
and much, much more!
76 Seiten dick, knapp 8 MB und ebenfalls im PDF Format.
Link: Over the Wire #20
Quelle: Darkson Designs