Bell of Lost Souls: Vorteile der Imperialen Armee in der 5. Edition
Das Warhammer 40.000 Blog Bell of Lost Souls hat sich ein paar Gedanken gemacht, rund um die Imperiale Armee in der 5. Edition. Welche Vorteile bringen die Regeländerungen für die Unmengen an Panzer und Infanterie? Wie und wer profitiert von der neuen Sichtlinienregelung?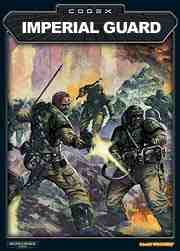 Den Artikel findet ihr hier: The Advantes of the Imperial Guard in the Fifth Edition.
Quelle: Bell of Lost Souls