Astronomican: The Astro Mag #2 veröffentlicht
Die Warhammer 40.000 Community hat die 2. Ausgabe ihres Fan Magazins "The Astro Mag" veröffentlicht. Inhaltlich gibt es neben diversen kurzen Bemal- und Umbautipps auch noch Referenzbögen zu Pre-Heresy Farbschemen.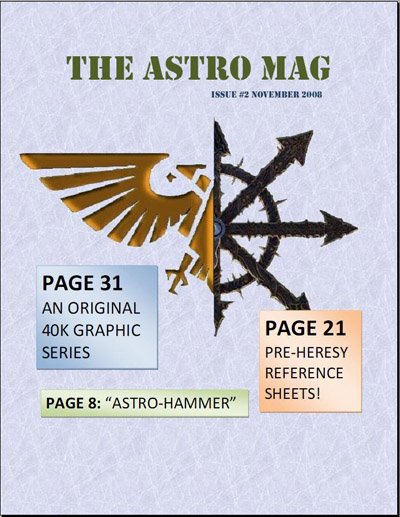 Zum Download von "The Astro Mag" Nummer 1 + 2; The Astro Mag Database.
Ihr benötigt einen PDF-Programm zum öffnen, wir empfehlen Foxit!.
Quelle: Astronomican